Hi and welcome!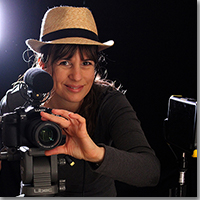 My name is Catherine Cox. I am the owner and creative director at Abintra Creations Video Production and Multimedia Design. My goal is to make stunning and effective videos that the audience can really feel.
Video is becoming more and more important in the online space. With the consumption of video content growing significantly each year, businesses cannot afford not to include engaging videos to their present and future customers.
With the strength of video content growing (according to Cisco, Internet Video will account for 80% of global internet traffic by 2022, up from 70% in 20170) It is important to invest in an effective video marketing strategy that includes not only a unique video, but also a solid social media campaign.
A well-crafted video will highlight the distinct experience that your resort offers.
People are spending more time consuming video, including when making decisions on their holiday
Stories engage the audience, whether it is the story of what they could have, or your own story.
A professional and compelling video is vital to creating a strong online presence and online engagement.
Join me and my social media partners so we can create your unique story and spread it to the world.